Melitta Cremio Milk Frother
Perfect milk froth at the push of a button.
The Melitta® Cremio® allows you to prepare perfect milk froth for various coffee specialities such as latte macchiato or cappuccino in next to no time.
You can also use it to make cold milk froth, warm milk or cocoa quickly and effortlessly.
Cleaning couldn't be more convenient either, thanks to the non-stick coating. Perfect milk froth like they make at your favourite Italian café – easily prepared at home.
Product information "Cremio® Milk Frother (Black)"
Non-stick container
The whisk and lid are dishwasher safe
Capacity for frothed milk: 100 - 150ml
Capacity for warm milk: 100 - 250ml
450 Watts of power
Lift-Switch-Off
Dekra-GS-tested for safety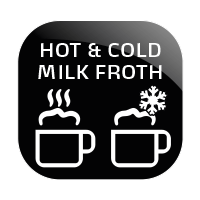 Cold & warm milk froth
Highly versatile: the Melitta® Cremio® can be used to prepare both warm and cold milk froth at the push of a button. To prepare warm milk froth for your favourite cappuccino, for instance, just push the milk froth button briefly (< 2 sec.). If you want cold milk froth for an iced coffee, for example, then press the milk froth button for longer (> 2 sec.). Depending on which preparation mode you have selected, the milk froth button lights up red (warm milk froth) or blue (cold milk froth) during preparation.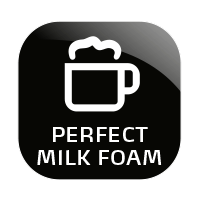 Perfect, fine milk froth
The Melitta® Cremio® prepares wonderfully fine milk froth for all coffee specialities – no matter whether you use oat, soya, lactose-free or whole milk. Our recommendation: make sure the milk has a high fat and protein content to obtain particularly creamy and stable milk froth.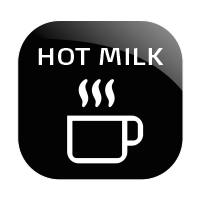 Heating milk
Alternatively, you can also use the Melitta® Cremio® to prepare warm milk or a cup of warm cocoa. To do this, just press the heat button, which then lights up red. During preparation, the integrated heating function ensures even heating of the milk.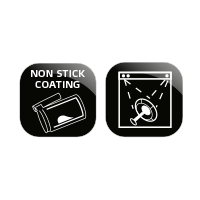 Non-stick coating & easy cleaning
The high-quality non-stick coating in the milk container prevents milk from burning on, therefore ensuring particularly pleasant use. And cleaning couldn't be more convenient either. After use, the milk container can simply be cleaned using a moist cloth. The lid with whisk is dishwasher-safe.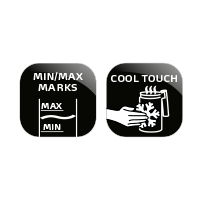 Comfortable operation
Thought-through from start to finish: 100 to 150 ml milk froth or 100 to 250 ml warm milk can be prepared with the Melitta® Cremio®. The internal fill level markings make it easier to measure the desired quantity. Pouring out after preparation is also particularly comfortable due to the ergonomically balanced handle. And thanks to Melitta® CoolTouch®, the Cremio® doesn't become hot on the outside during preparation and can, therefore, be touched at any time.
Warranty: 2 years
Delivery Options to suit all needs
Outstanding Customer Service
Reliable Service since 2006
Delivery
Free Shipping with Regular Service twice a week in most areas of Dubai
Click & Collect Save Money if you pick up your order from our warehouses
Same Day Delivery with Convenience Shipping 10.00 AED
1,5h Delivery with Priority Shipping 20.00 AED
Early Bird Customer Service

We are there for our customers and that since 2006. If anything is not at your satisfaction, we find a solution for you.

About our prices

We're committed to providing competitve prices every day on everything. Our Promotion section is updated regularly with TOP Offers for your favourite products

We are unique

If it is our party pack where you can return products (see details on our main page), our Sustainable Initiative of having zero waste for Natural Mineral Water from Germany,
our delivery options suiting all needs or our ability to deliver hiqh quantities directly from our warehouses - just to name a few.
More Information

| | |
| --- | --- |
| Origin | Germany |
| Unit | 1pcs |